EDIT MAIN
National Honor Society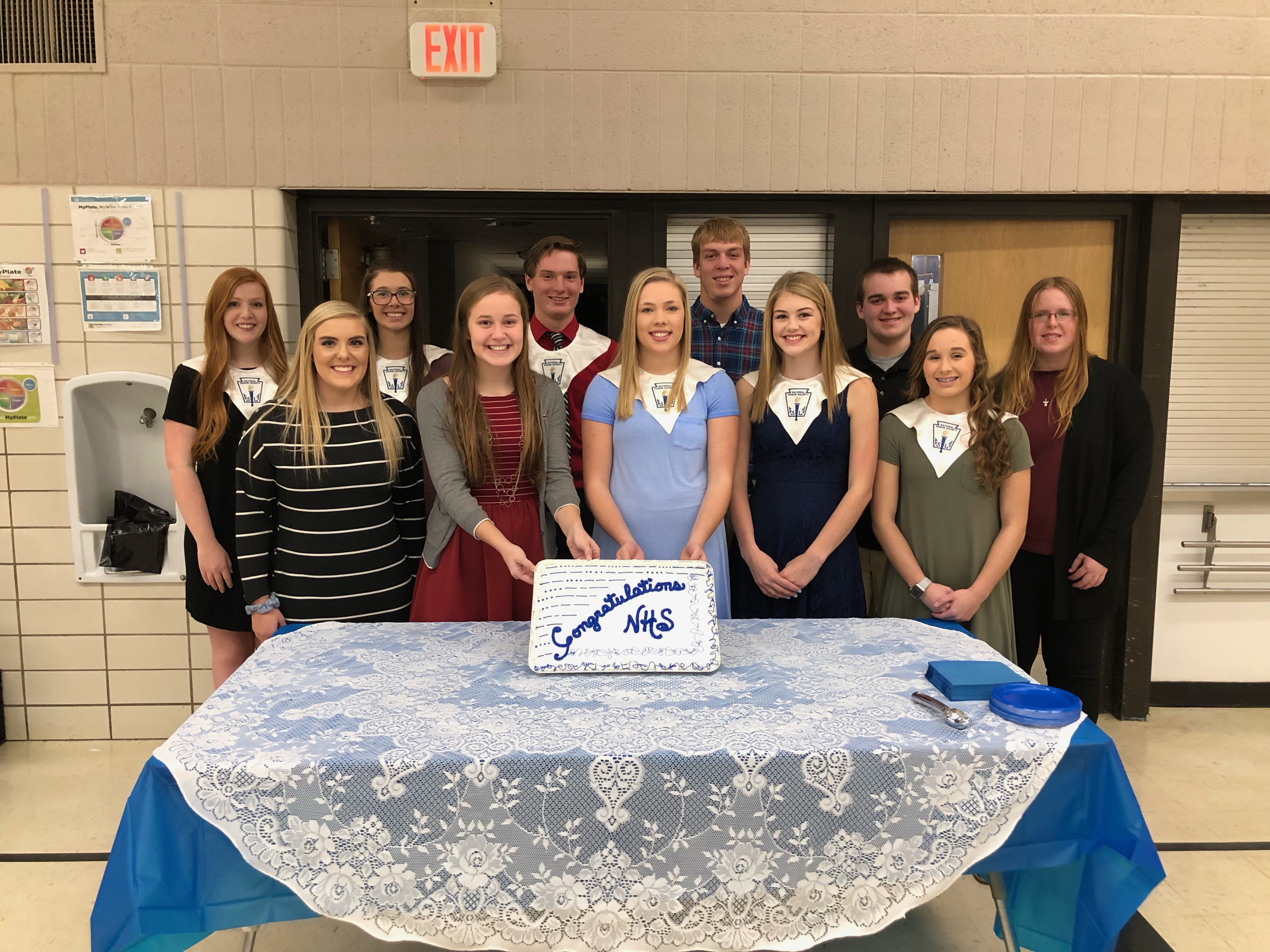 Advisors: Nikki Kriz, Nicole Foltz
Members: Kody P., Abby P., Jared T., Mariah G., Halle H.
Newly Inducted: Alyssa L, Georgia K, Nathan K., Tahia L., Madi K., Kya N.
Access the 2019 Application to National Honor Society at the bottom of the page; if you're unable to download the file it can also be found in the X Drive under NHS.
The National Honor Society is the nation's premier organization established to recognize Outstanding High School Students.
More than just an honor roll, NHS serves to honor those students who have demonstrated excellence in the areas of Scholarship, Leadership, Service, and Character.
NHS sponsors the book fair for the elementry students twice a year. NHS members also serve lunch for a group of people for the elevator meeting and also organizes and works at the blood dirve.
NHS Events:
- Book Fair
- Coins for Christmas
- Holiday Babysitting
- Dr. Seuss Day
- Blood Drive
- Car Wash
- Picking Ditches